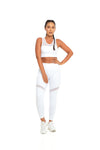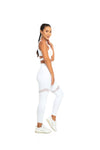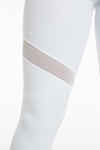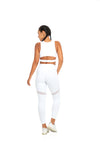 Luna mesh leggings
Tax included. Shipping calculated at checkout.
Introducing our luna mesh leggings—the best way to work up a sweat and save the planet! Crafted from recycled materials, these gym leggings boast stylish mesh panel details to get you a double-tap-worthy look. So take a conscious step forward with our Luna leggings!
Product Details
Style: Leggings 
Details: Mid-rise, mesh panels 
Fabric: Compression
Product Disclaimer: 
Our Luna leggings are double layered but are not squat proof.  We suggest wearing white underwear while wearing them.                                                                                                                                                  
Model wears a size M
Bust 36.5"(92cm)
Waist 29.5" (75cm)
Hips 39" (99cm)